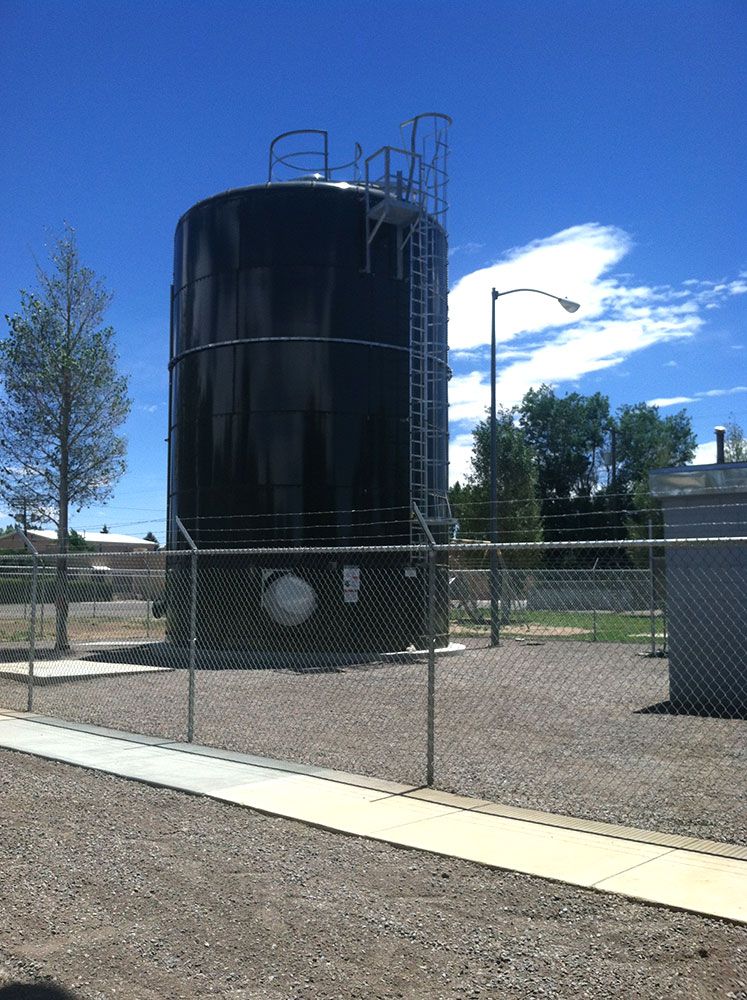 La Jara, Colorado
Dennis Koenig, Town Administrator
---
Drinking Water
Water System Improvements – Disinfection and New Water Line: The engineering scope of this project included the design for a newly automated disinfection system, new distribution pump, well house and various system improvements. These improvements consisted of:

a ±60,000 gallon chlorine contact tank
±2,600 linear feet of a 6-inch diameter water main
Incorporation of well # 2
Distribution pump
Booster pump
Back-up generator (natural gas)
Concrete utility vault (PRV, insertion style meter, and isolation valves)
Fire hydrant
---
Wastewater
Collection System Improvements – High School to 3rd and Spruce: The engineering scope of this project included the design for collection system improvements. These improvements consisted of:

±11,000 linear feet of new 8 inch PVC sanitary sewer main.
31 new manholes

The majority of the construction consisted of abandoning the old system in place and installing the new system along the same alignment. Certain selected areas included both removal and replacement of the existing manholes and clay pipe. Other work included the reconnection of ±19 service lines to the new system as well as replacement of fencing, concrete, and asphalt in various areas.
Preliminary Engineering Report: A comprehensive Preliminary Engineering Report (PER) was developed to evaluate the existing infiltration/inflow (I&I) impacts and integrity of the trunk-line to the lagoons. The PER was approved by the Colorado Department of Health and Environment (CDPHE), Water Quality Control Division (WQCD).
---
View Full Portfolio