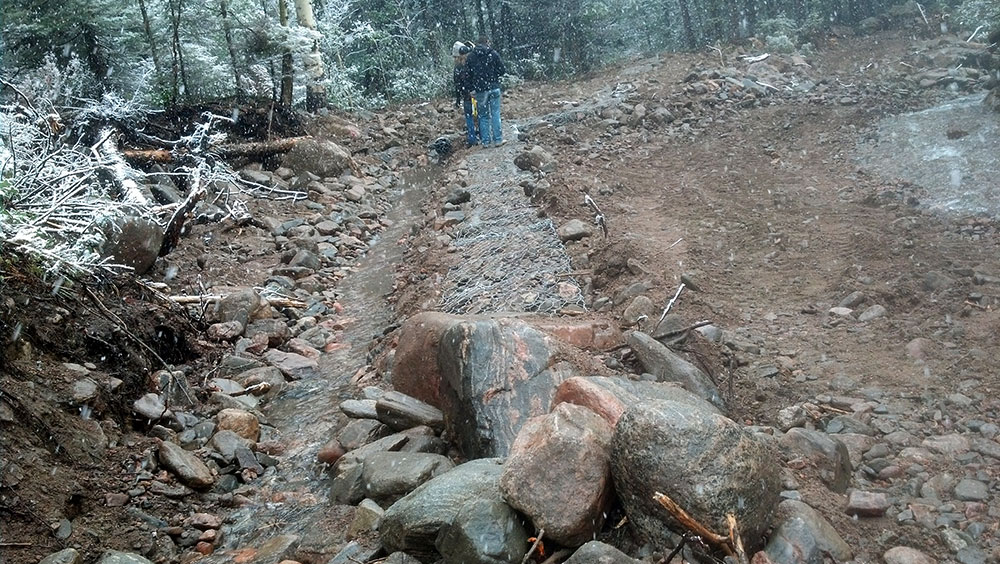 Rye, Colorado
Geoff Withers, Cuerna Verde Association Member
---
Completed Project
New Diversion Point: The engineering scope of this project included the design of a new intake structure for the Cuerna Verde Association to draw water from the Greenhorn River for their drinking water system. Their existing intake was washed out after several flood events, that resulting in the river flow-line dropping 4-feet. We worked with client and contractor to design and construct a stable intake utilizing gabion basket to stabilize the river embankments and intake structure. We developed construction drawings that were utilized to obtain a Nationwide Permit from the Army Corps of Engineer. The improvements generally consisted of:

Installation of a new corrugated metal pipe (CMP), intake.
Installation of several 3-foot by 3-foot Gabion baskets, filled with on-site rocks. Gabion baskets were a cost effective structural river embankment solution.
---
View Full Portfolio